Supplies
You will need:
1 – The Sketch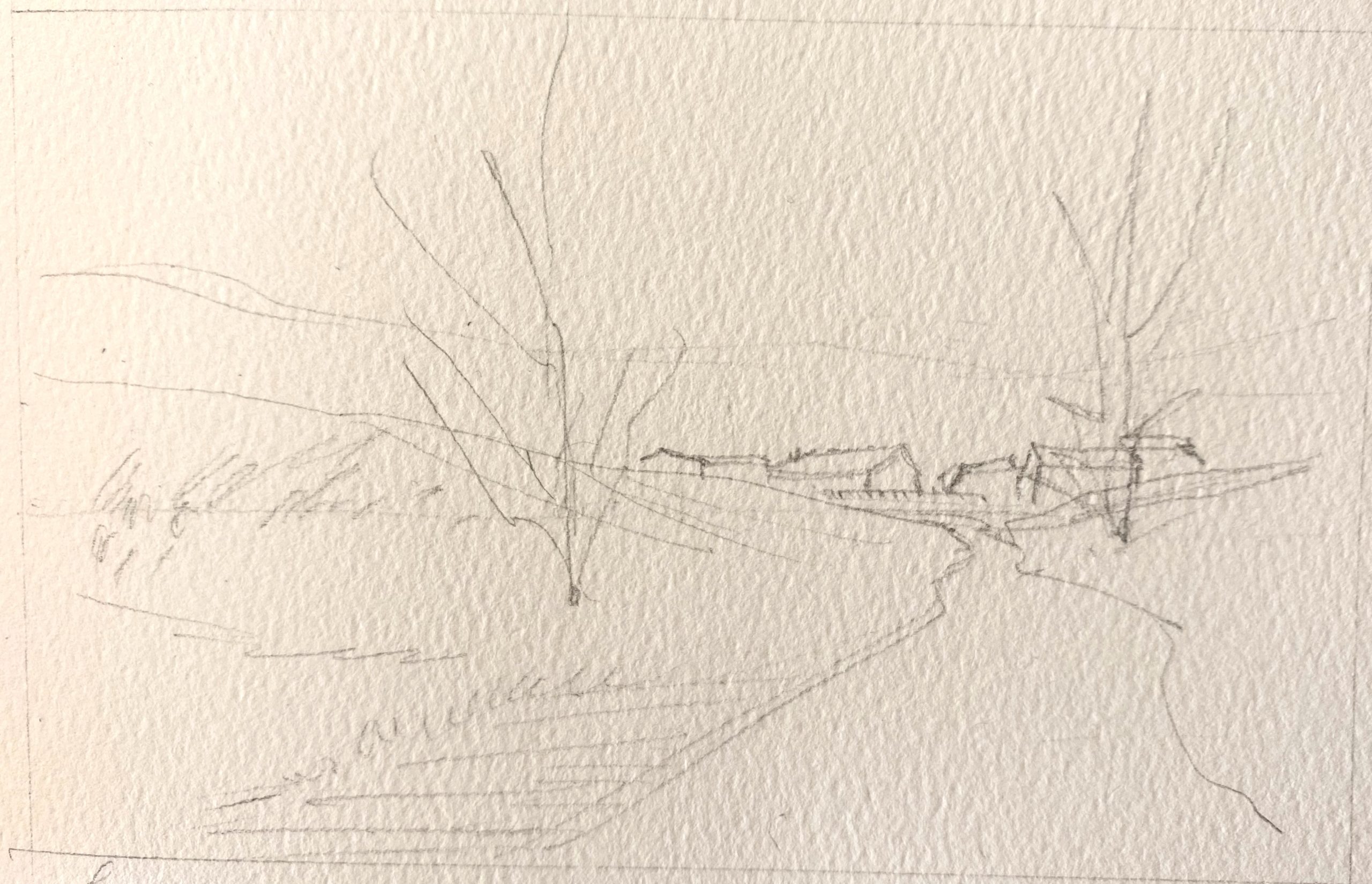 Lightly sketch a frame for the landscape in the horizontal format.
Draw bare trees, houses in the distance, a road and the mountain in the background.
2 – Sky and Mountains
Apply the masking fluid on the houses and let it dry completely.
Wet the area of the sky and the mountain, we are going to paint wet on wet.
With the Angle brush start with Azure painting the sky leaving white areas for clouds.
After few seconds, paint the mountains with Payne's Gray with hints of Green and Sepia. With this technique the mountains will result foggy, blurred with less details, creating the illusion of depth (this is aerial perspective).
Let dry.
3 – Ground and Road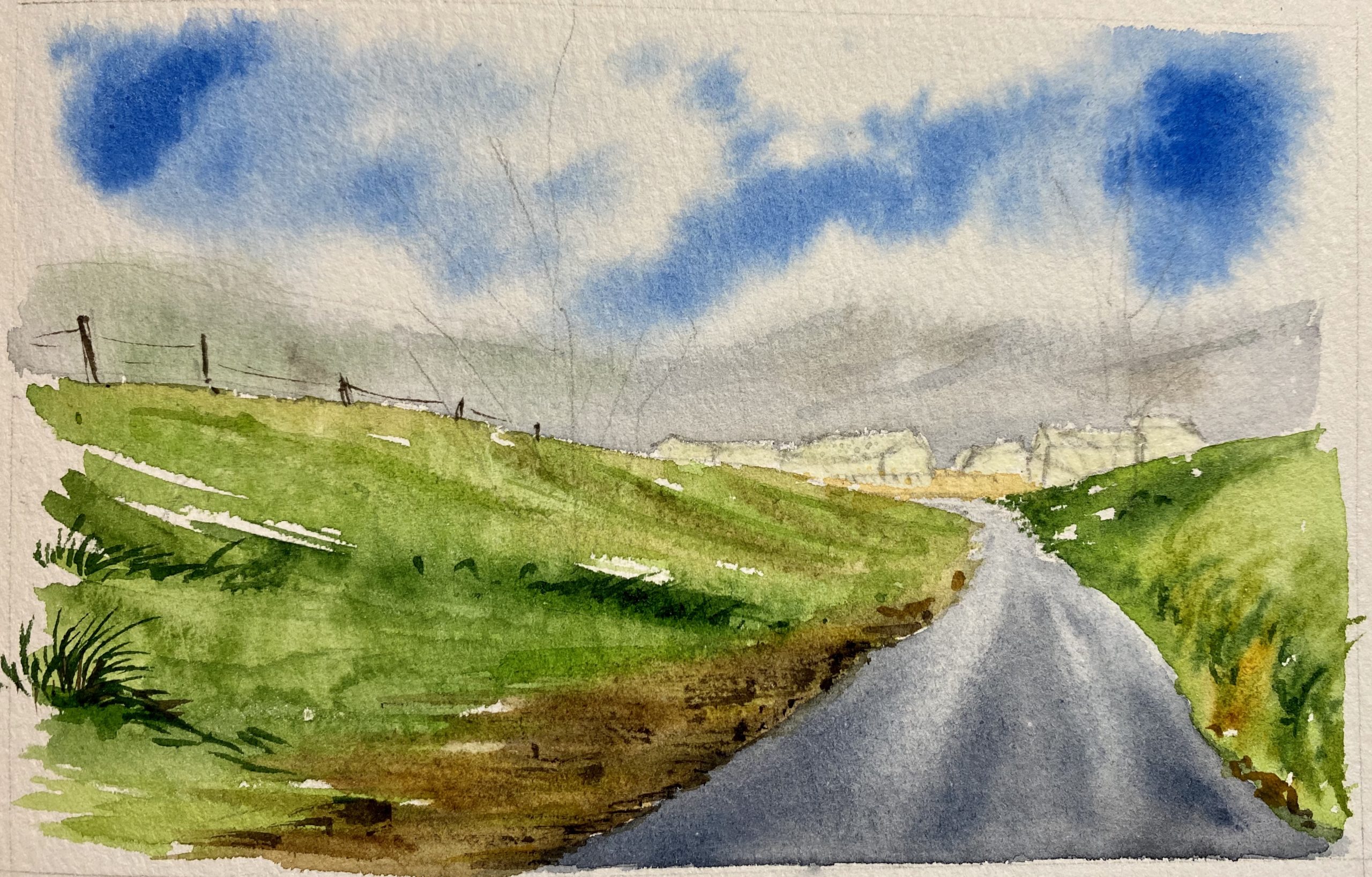 (round brush number 8) Apply a wash of Payne's Gray and Indigo in the road and then lift some color with a clean damp brush in the distance to create perspective.
Now paint the two sides next to the road with Sap Green and Green leaving some white spaces. Use Umber and Sepia on the left to create an area where there is no grass. If you want, you can splatter some drops of clear water (brush number 4) to create texture on the ground.
Let dry.
Paint the fence with Sepia and the brush number 4 and the grass on the foreground with Green.
Last brushstrokes
Time to remove the masking fluid from the houses: paint (brush umber 4) the walls with Raw Sienna and the roofs with some reds and oranges (like Golden and Venice Purple). Use sepia to create shadows and details.
Now take the Rigger brush and start to paint the trees with Sepia. You can see me doing it in the video below.
Add some white spots and details.
The result!
If you try this painting remember to tag me on Instagram (do it on the photo, not in the caption! This way i won't miss it) with @chiaramazzetti.art and put the hashtag #chiaramazzettitutorial, i'd love to see what you create!
Happy painting!
Chiara
List of watercolor names (based on the brand i used for this painting: White Nights Nevskaya Palitra):